Bella Shmurda Humiliates Haters With New Diamond Wristwatches And Earrings
Ice on his wrist, Bella Shmurda has given haters something to talk about this week.
The Rush singer took to social media to flaunt the collection of his newly acquired diamond pieces worth millions of naira.  The Ice collection is five diamond-studded Rolex watches and Diamond earrings.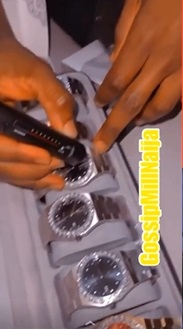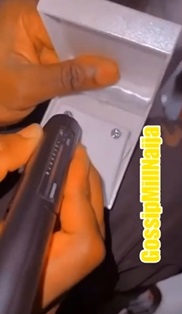 In a video he shared flaunting the ice collection, he threw shades at his haters and village people that he finally acquired what they thought he can never own. He went ahead to test the authenticity of the diamond wristwatches and earrings with a device for haters to see.
Watch video below