Drake Rents Out Miami 'Dave And Buster's' For Huge Party With Future, Alexis Skyy, Others
It's only Drake who will bring out thousands of people just for the purpose of partying.
The Toronto rapper definately has more than enough things to celebrate considering the success of his 6th studio album and the fact that "Way 2 Sexy," "Knife Talk," and "Girls Want Girls" are all hanging around within the top 10 of the Billboard Hot 100.
Drake decided to commemorate his recent accomplishments with a huge party in Miami on Wednesday. According to TMZ, he rented out the entire 'Dave & Buster's inside Dolphin Mall and had over 1,000 guests attending the party, including his close collaborator Future, alongside other celebrities.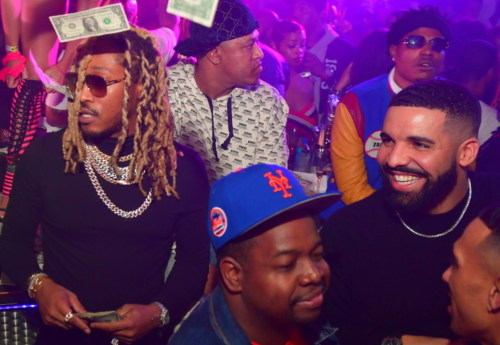 Another juicy detail about the party has to be the fact that everything was 100% free for everyone. TMZ's exclusive footage from the party shows people hanging out, and some women who attended were even caught on camera twerking atop video game cabinets to UGK's classic track "Int'l Players Anthem (I Choose You)."