Sdee – Thought Process EP
Dee Music Group act, Sdee presents Thought Process (EP). An Afro Pop project that showcases a 21 minutes fusion of work with 6 songs, the first of it's kind from Sdee.
Hit records include No Senseless Vibes, Only You, Heaven and Earth, The Getaway (Look At You) that features fellow Afro Hip Hop artists Baggotte and Olat Buoi.  Two bonus tracks from lost found files Giriwo and Abegi are added to spice up your playlist. Enjoy this body of work from the International Boy, Sdee.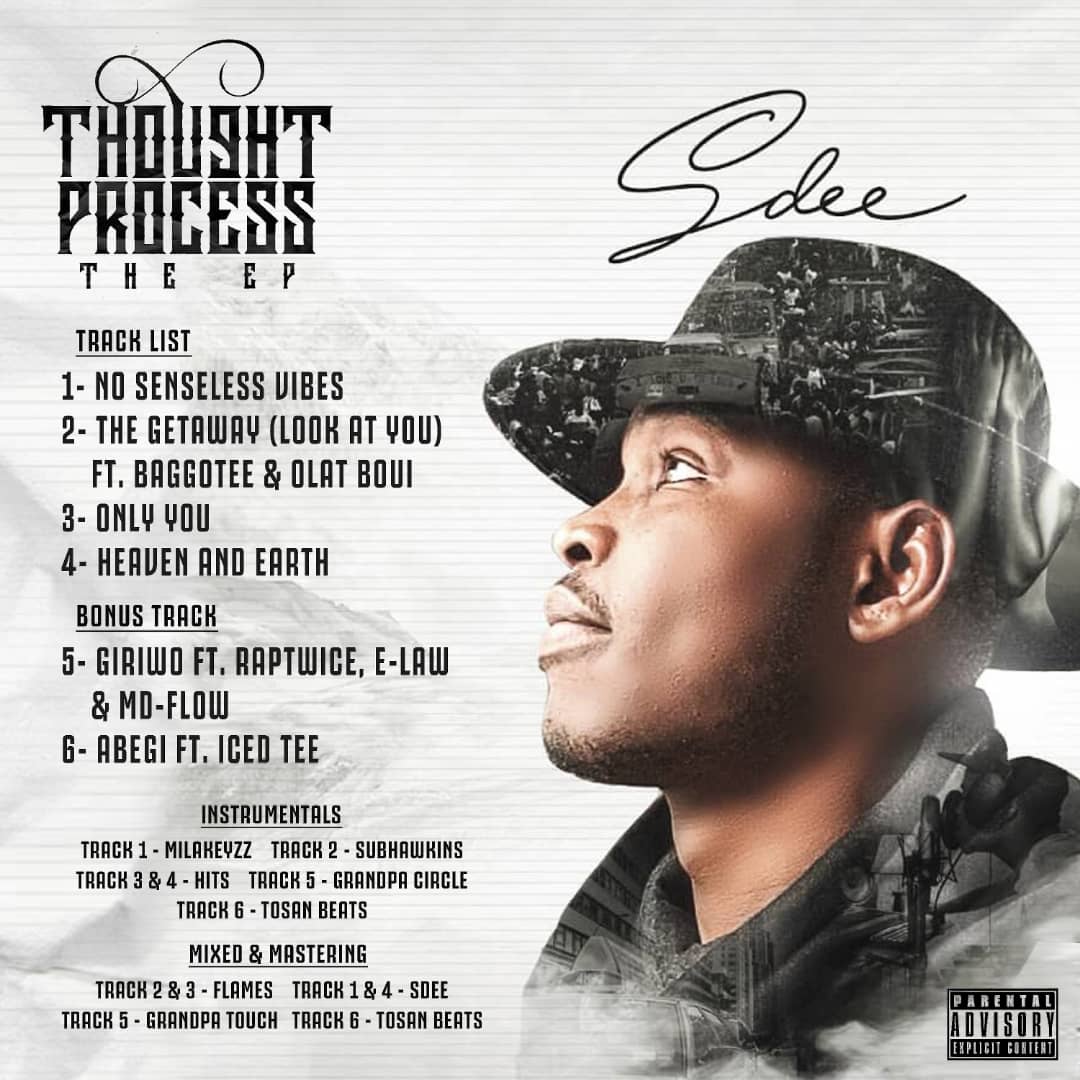 https://audiomack.com/sdeeofficial