Slimcase Blasts People Who Visit Orphanages For Social Media Sake
Nigerian Artiste, Slim Case wonders the reason behind videoing Orphans when people visit Orphanages.
The singer took to his Instagram page to ask his loyal fans for an answer to the question troubling him. In his post, he wondered why he would visit an orphanage and record orphans just to post on social media.
"Imagine I visit the orphanage and still Carry Camera to Video Them. Who I won Show? Is God on IG??"
See Below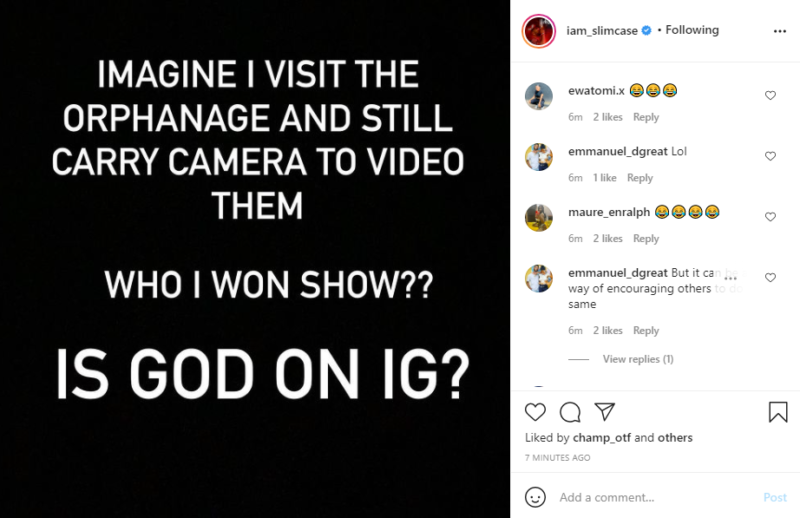 Fans have reacted to his post by providing answers to his question. Some said that they record these orphans to actually get more people to help them, while other fans implied that people who record  Orphans are just chasing clout