Treeps x Sesan x Barobeatz – "Deception"
TREEPS, SESAN, BAROBEATZ TEAM UP FOR NEW SINGLE 'DECEPTION'
Treeps, the zippy Afro-fusion act tearing through the centre of excellence with his sound, teams up with Sesan and producer Barobeatz on this new track titled, "Deception".
Deception sees the trio deliver a soft-hitting melody tailor-made for house parties. Unlike his previous release 'Craze' which was an energetic brand of bouncy, Treeps delivers a more laid-back vibe that creeps up on you and slowly picks up as the track plays. His mint vocals and soothing lyrics are complemented solidly by Sesan on this Barobeatz-produced snappy beat, giving the track its delicate punch.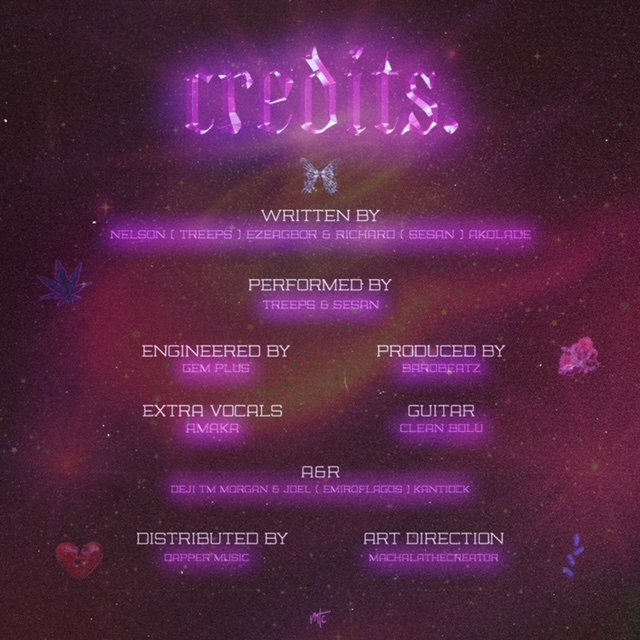 This release keeps up Treeps' recent momentum, one in a slew of singles, as he continues to establish himself in the mainstream. His partners on the track are no strangers either, continuing to show their own unique brand of excellence.
Treeps Bio
Born Nelson Ezeagbor, songster Treeps began music professionally in 2015 when he joined a group of aspiring young talents called Razgang. The music group worked together for a while before their efforts were recognised when they got nominated for an award in 2017. In 2018, the Afro-fusion singer moved on from the group to forge his solo career.
LISTEN TO 'DECEPTION'
SOCIAL MEDIA
Twitter – @Just_Treeps
Instagram – @just_treeps
YouTube – @TREEPS